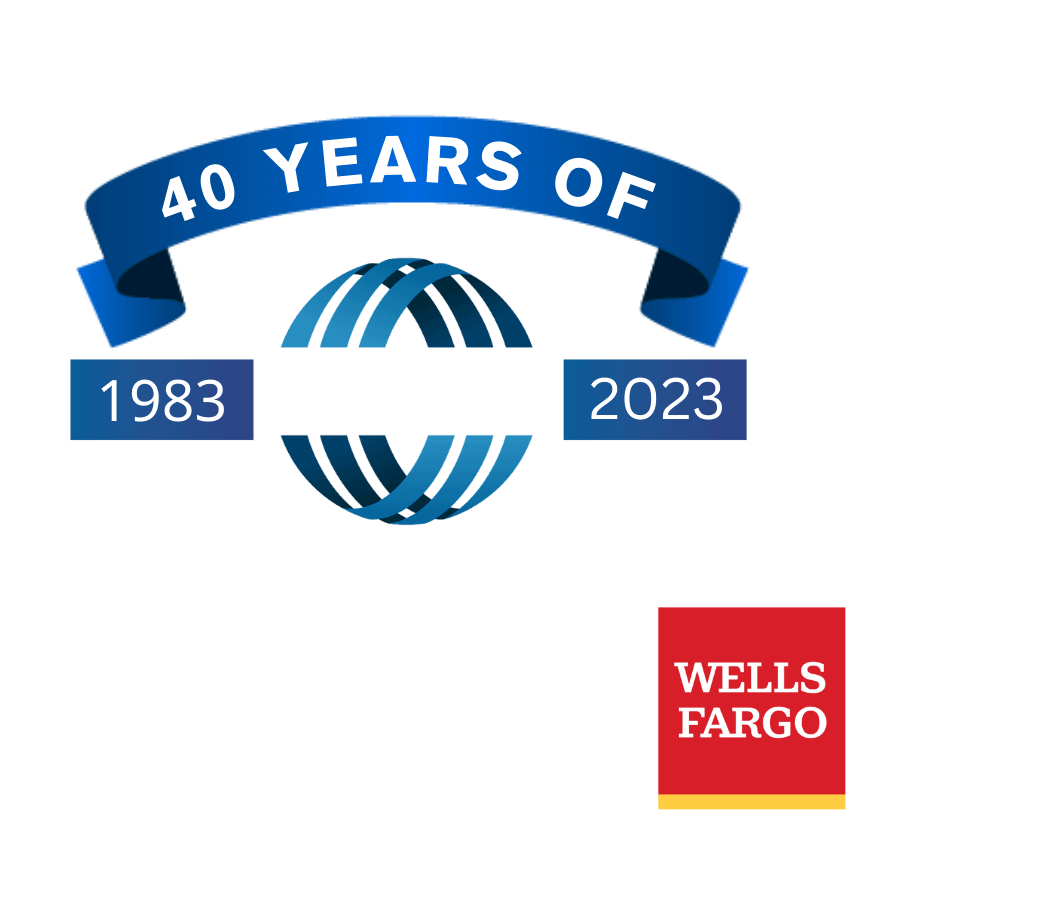 We are pleased to welcome Wells Fargo as our Presenting Sponsor of our 40th Anniversary celebration!
Through their sponsorship, the Wells Fargo Foundation will provide vital funding to support WID's Strategic Planning Sessions, a cornerstone of WID's year-long 40th Anniversary Celebration. The funding will be used partly to cover accommodations, for inclusive, active, global participation in a series of virtual, multi-lingual focus group sessions that will extend over several months. Read More.

2023 marks 40 years since Judy Heumann, Ed Roberts, and Joan Leon founded the World Institute on Disability! Join us as we celebrate this incredible milestone throughout the year!
Our 40th anniversary global celebration will acknowledge advancements made within society by and for people with disabilities and what we collectively have achieved with our partners, funders, supporters, advocates, WID past leaders, staff, and allies. These advancements have not only benefited people with disabilities, but also society at large.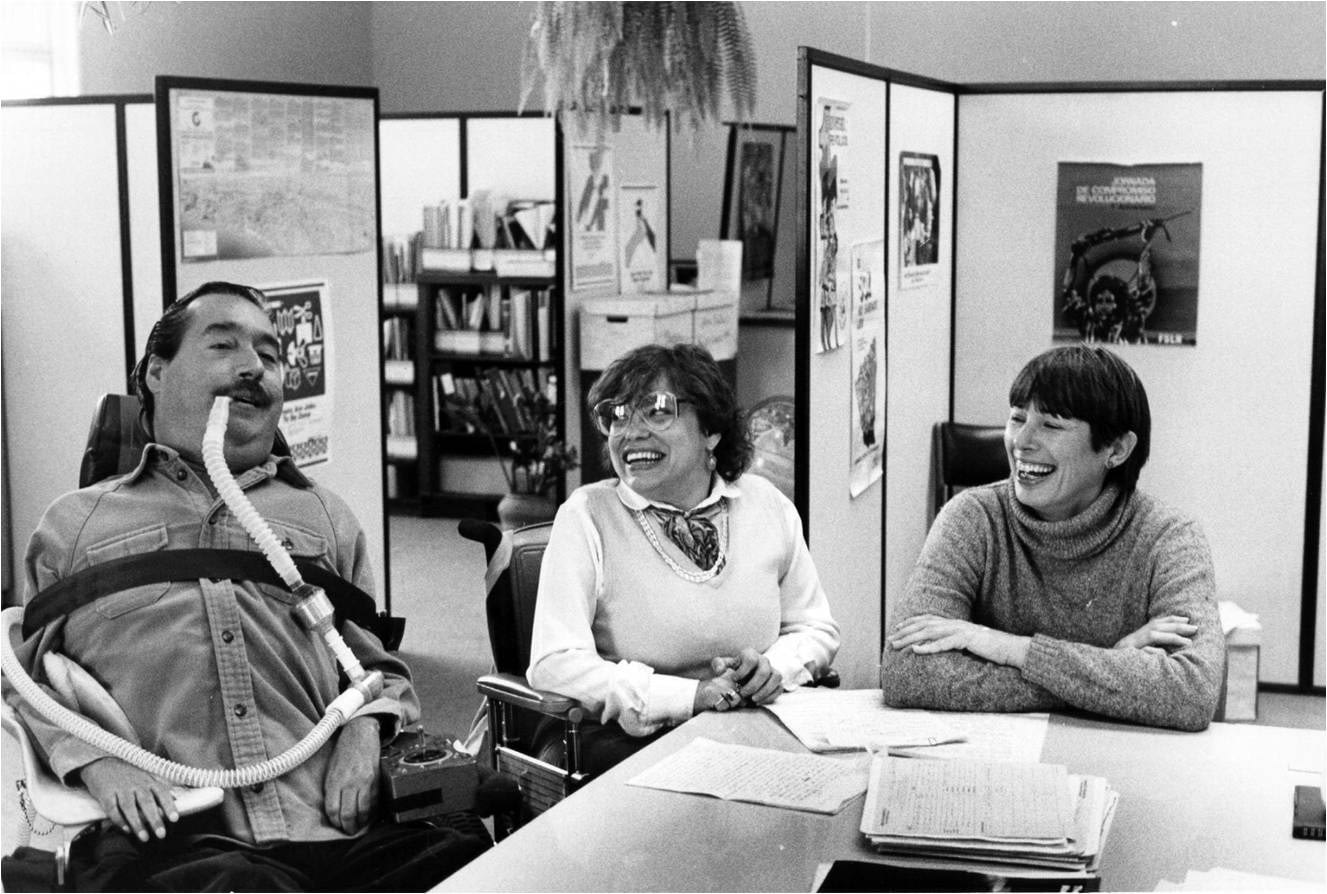 Celebrating 40 Years of the World Institute on Disability, hosted by Verizon
Verizon celebrated the 40th Anniversary of the World Institute on Disability through a conversation with Executive Director Marcie Roth. Founded in 1983, WID supports people with disabilities worldwide, providing a pan-disability perspective across the human lifespan. Marcie Roth began advocating for people with disabilities in high school. Following the 9/11 terrorist attacks, Marcie focused on improving emergency preparedness and disaster outcomes. Explore her history, and the history of WID, through this exciting discussion.
Tuesday, February 14, 2023 11:00 AM to 12:00 PM EST
Keynote:
- Stefanie Dannenmann-Di Palma, External Relations Officer, United Nations Officer for Disaster Risk Reduction
Speaker:
- Marcie Roth,  Executive Director, World Institute on Disability
Moderator:
- Zachary Bastian, Manager, Strategic Alliances, Verizon
40th Anniversary Celebration Event
Save the date - more details coming soon!
Sponsorships and Partnerships
Help us to celebrate our 40th anniversary by joining us as an ally, visionary, and change-maker. Become a corporate partner, join our vision, and together we can continuously advance the rights and opportunities of more than one billion people with disabilities around the globe. If desired, we can customize your partnership to meet the goals of your company or organization.
Strategic Planning Sessions
WID is hosting one-hour, voluntary, virtual Strategic Planning Sessions throughout the year to gain input from our communities to help us sharpen our focus, make strategic planning decisions informed by our global partners, and dedicate resources over the next ten years and beyond.
Your participation in this process will help WID to accelerate our global campaign to achieve equity, accessibility, inclusion, and justice for all.
Please take a moment to complete the sign-up form to share your interest in participating in one of our virtual, moderated group discussions. Please email us at marketing@wid.org if you need assistance.
Please consider making an individual donation to WID during this celebratory milestone year. Your donation will have a tremendous impact within the communities we serve.
Your donations can also be made in honor or in memory of an individual, family, or other group, and an email from WID will be shared with them to let them know you've made a donation to WID in their honor or acknowledge their memory.
WID is proud of our rich history and how it shaped the important work that we do today. Learn more about our key achievements throughout the last 40 years by visiting our WID History Page.