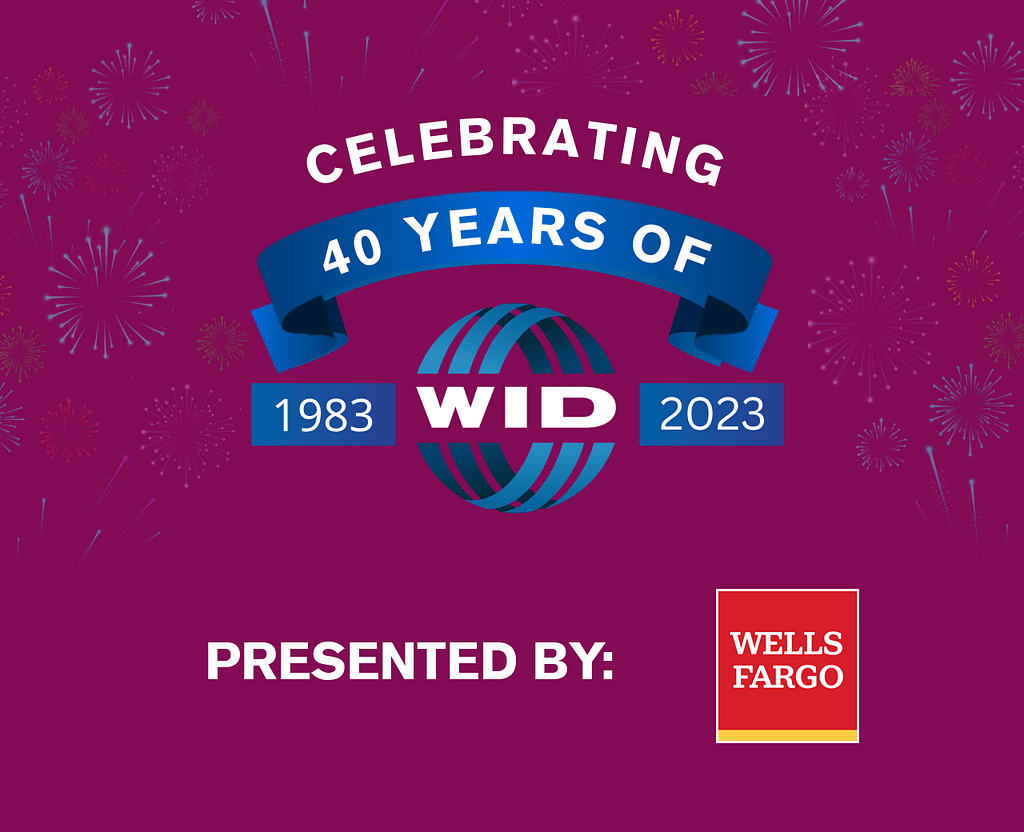 We are pleased to welcome Wells Fargo as our Presenting Sponsor of our 40th Anniversary celebration!
Through their sponsorship, the Wells Fargo Foundation will provide vital funding to support WID's Strategic Planning Sessions, a cornerstone of WID's year-long 40th Anniversary Celebration. The funding will be used partly to cover accommodations, for inclusive, active, global participation in a series of virtual, multi-lingual focus group sessions that will extend over several months.
The Strategic Planning Sessions represent a pivotal project for WID, as we embark on ambitious plans to drive lasting impact toward disability empowerment and true equity in the years ahead. The global research project unites disability advocates, policymakers, and industry professionals to identify barriers to disability equity. Findings will be shared at WID's virtual 40th-anniversary celebration on November 7. The project intends to align WID's mission and strategic course for the next ten years.
By supporting WID's work, Wells Fargo aims to contribute to meaningful and sustainable change in disability equity and inclusion. "We are thrilled to support the World Institute on Disability in their pursuit of advancing disability equity and inclusion through their 40th-anniversary celebration," said Elaine Eisenbaum, Disability Segment Strategy Leader at
Wells Fargo, "By supporting WID's work, we hope to drive positive change and create a more inclusive world for all individuals."
Our 40th-anniversary theme, "Accelerating our global campaign to achieve equity, accessibility, inclusion and justice for all" affirms our goal to eliminate discriminatory practices and attitudes, both overt and subtle, that perpetuate inequality. "True equity demands that we recognize and eliminate the barriers faced by individuals with disabilities and work to bridge the gaps that hinder full societal participation around the globe", adds Marcie Roth, WID's Executive Director and Chief Executive Officer. "The journey toward disability equity, inclusion and accessibility requires collective action, and we are glad to have Wells Fargo alongside us as we chart our transformative path to the future."

To learn more about how you can participate in an upcoming Strategic Planning Session, please click here to complete an intake form.