By Drew Dakessian
The disability justice movement has long had an unofficial slogan: "Nothing about us without us." It asserts that the lived experience of disabled people is critical to policies that affect them and to stories that center them. And yet, for decades, disabled people often have been absent from the disability narrative in the media. However, the advent of social media has afforded an unprecedented chance for disabled people to make their voices heard at last.
Many disabled people are now using their social platforms to promote positive disability representation.
Reclaiming the narrative
Some think what limits disabled people isn't their disabilities but how society perceives them. Of course, that, in turn, puts the onus on disabled people to surpass society's conceptions and thrive despite artificial obstacles.
Thus, "positive disability representation" runs the risk of toxic positivity — the belief that you should only have a positive state of mind and not dwell on negative emotion. The internet is no exception; many media portrayals about disability are what the late, great Stella Young dubbed as "inspiration porn." This type of storytelling depicts disabled people "overcoming" their disabilities thereby serving as uplifting models of the triumph of the human spirit.
But a growing number of disabled people have been using the popular video-sharing platform TikTok to tell their stories their way. Here are 15 disabled creators who are turning the inspiration porn trope on its head.
---

Britt was diagnosed with non-vascular Ehlers-Danlos syndromeat age 13 and complex regional pain syndromeat 19. In late March 2020, she posted a video captioned, "Chronically ill folks have done this all before ya know #covid19." Since then, she's been sharing TikTok after TikTok in which she sheds light on a disability-related issue, answers a question, or offers some (non-toxic) positivity to other "babes with mobility issues."
Ella Willis doesn't shy away from being candid about her autism symptoms — even and especially when they seem contradictory. She also doesn't hesitate to assert that being queer and autistic aren't mutually exclusive.
Erin Novakowski hasspinal muscular atrophy. She often harnesses TikTok to educate non-disabled people about the disabled experience in videos replete with unfiltered raw conversations.
Gem Hubbard uses a wheelchair due to a spinal cord injury, and she has made use of that unique perspective on mobility both to educate and entertain. Without glossing over the reality of her situation, Gem discusses her life experiences and shares lessons in her TikToks.


Jay Johnson is a 19-year old TikTok sensation living with polymyositis. Her TikToks focus on living with a chronic illness and how she finds catharsis through makeup and fashion.
Imani Barbarin is a disability rights advocate and creator of the online platform Crutches and Spice, a blog and TikTok about her experiences as a Black woman with cerebral palsy and disability issues in general. She declares, "Working too hard and overextending yourself to prove that you've overcome your disability will only disable you further."
India Sasha calls herself the CEO of one-hand humor. She lives with symbrachydactyly, which in her case means her right hand has four tiny boneless fingers and a nubbin of a thumb. "Two things make me happy: educating people about disability and making people laugh," she says in a TikTok posted back in December.
At the young age of 16, Isabel Mavrides-Calderón is already making waves in the disability rights community via Twitter and TikTok. On the latter, she draws from her experience as a person with a spinal injury to share her wealth of knowledge about disability rights and disability history. She addresses a whole host of critical topics, such as the Ugly Laws and invisible disability.
Jessica Kellgren-Fozard is a popular YouTuber and creator who is deaf and has chronic illnesses. She has amassed over a million followers across her social media platforms. Her TikToks center around living with disabilities, her love for vintage fashion and her LGBTQ+ identity.
Jiya Day, who has cerebral palsy, uses her TikTok to set the record straight on stereotypes about disability. And she does so authentically and unapologetically. Her TikToks focus on her college adventures as a person with a disability.
Kelly Barendt has Friedreich's ataxia, a rare neuromuscular disorder that causes movement problems and can shorten life expectancy. "Illness can be isolating," she writes in one blog post, "but with social media it doesn't have to be." She strives to make feminist content "that's helpful and inspiring to other young women with disabilities and chronic illness," she explains.
Abi Jay is just what her TikTok handle implies: an artist. For a little over a year, that artistry has taken the form of what she describes as "relatable and educational" short videos on her disability, autism. And while she may not yet have as sizable a viewership as some of the other TikTokers on this list, we're calling it now: she has a bright future ahead of her.
Twenty-one-year-old Laiken Olive may be best known as the first recipient in the U.S. of the 'Venom Snake' bionic arm. But they also regularly share insightful content about life with a limb difference and what it's like to be an ambassador for the disabled community overall. Spoiler alert: It's not always easy.
Lucy Edwards has over 1.6 million followers, and it's easy to understand why. Her TikTok consists of videos with practical information on day-to-day life as a blind person, explaining how she uses everyday objects, including eyelash curlers and robot vacuums. By normalizing disability without sugarcoating it, she's giving inspiration porn a run for its money.
Spencer West uses his killer comedic timing and flair for physical comedy to give viewers an inside look at how he deals with his disability in all aspects of day-to-day life as an amputee with sacral agenesis — while also making sure to clarify that it may not be the same way that others with the same disability do.

Are you following these creators on TikTok yet? Catch up on our latest blog posts here!
---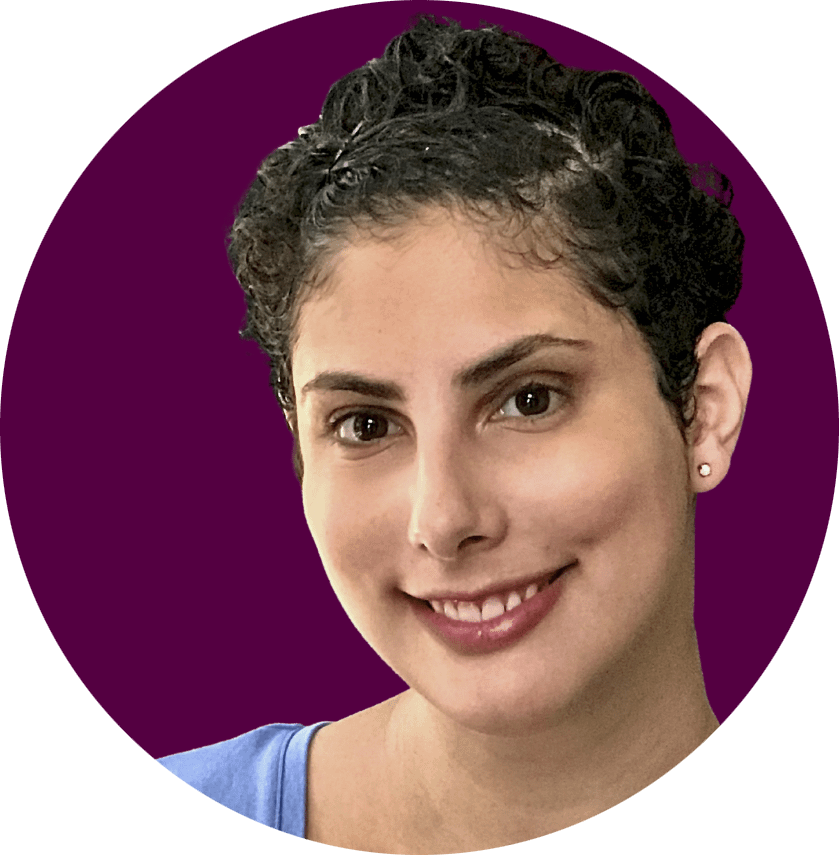 Drew Dakessian is a Freelance Writer for WID.