By Dikko Yusuf
Black disabled history is an aspect of Black history, which informs world history. Black History Month is officially celebrated every year in the U.S., Canada, Ireland, and the UK. During this month, we celebrate the achievements of Black leaders throughout history and while many of these leaders also had a disability, that aspect is often minimized or overlooked. Black disabled people are multiply-marginalized, and more prominent awareness of the accomplishments of Black leaders, who are often also disabled, can help drive and inform systems change for the current and future generations of disabled people around the world. 
Black Disabled Leaders in History
Disability has often been erased from the stories of many Black historical figures. Disabled activists Vilissa Thompson, Heather Watkins, and Ola Ojewumi all highlight how their exposure to Black history in school failed to account for the disabilities of Black civil rights leaders.
Abolitionist Harriet Tubman and pianist and composer Thomas Wiggins are good examples to consider here. Tubman had epileptic seizures since she was 12, and is remembered for leading enslaved Black people through underground passageways to freedom. Wiggins was born blind and is celebrated for being the first Black person to perform at the White House.
A historical account that recognizes Tubman's disability is more likely to examine how her disability influenced how or when she did certain things. When we recognize Wiggins' disability, his story becomes more than a musician's biography; it becomes the history of disabled musicians. Without an acknowledgment of their disabilities, their stories are incomplete.
Throughout history, many other Black disabled people helped to secure rights and representation for people with disabilities.
Fannie Lou Hamer was a leader in the Civil Rights Movement and the vice-chair of the Freedom Democratic Party. Johnnie Lacy helped found the Berkeley Center for Independent Living in 1981. She also served on Hayward's Commission on Personnel and Affirmative Action, and the Mayor's Disability Council for the city and county of San Francisco. Both Lacy and Hamer had polio and made an indelible mark for Black women and disabled people's rights in the U.S.
Brad Lomax was yet another Black disabled leader who made history. Lomax was a member of the Black Panther Party and had multiple sclerosis and used a wheelchair. In 1977, he participated in the historic 504 Sit-ins at the San Francisco Federal Building and encouraged the Black Panthers to provide meals and other supplies to the protestors. The 504 Sit-ins achieved its objective on April 28, 1977, when the secretary of the Department of Health, Education and Welfare (HEW), Joseph A. Califano Jr., signed the regulations  to implement Section 504 of the Rehabilitation Act of 1973. 
Joyce Jackson, who contracted arthritis at the age of 12, was also a civil rights activist. She was among 20 other activists that went to Washington D.C. to make a case to officials in the Carter administration for the implementation of Section 504 By the HEW.
Audre Lorde was a Black lesbian writer with breast cancer and civil and disability rights activist. Her powerful and evocative poetry broadly drew from her identity which included the intersections of racism, sexism, classism, ableism, and homophobia.
Lois Curtis was a disability rights advocate who grew up with cognitive and developmental disabilities and spent nearly 20 years in institutions, at different points in her life. The landmark Supreme Court ruling on her case, Olmstead v. L.C., that institutionalizing people with disabilities was discriminatory, was a monumental and watershed moment in the Independent Living Movement.
Black disabled leaders such as Fannie Lou Hamer, Brad Lomax, Joyce Jackson, Audre Lorde, Lois Curtis, Johnnie Lacy and many more championed civil rights and fought hard against ableism and racism. Black disabled history adds a comprehensive component to the way we interpret historical figures and events. It gives us a richer and clearer perspective on important moments today and throughout history.
As Florida Governor Ron DeSantis recently blocked a Black studies course for high-achieving high schoolers and other conservative politicians push to block Black history from being taught in schools, we must make a concerted effort to make sure these stories are told. Black history acknowledges the experiences of oppression and marginalization faced by Black people and the systemic racism that Black people continue to face globally. When Black history is hidden, systemic racism continues to be denied by members of the next generation of leaders and decision-makers, and through that denial, the systems remain in place.
Black disabled history represents the experiences of multiply-marginalized individuals confronted by racism and ableism. During disasters and emergencies, for instance, Black disabled people, who often live in resource-deprived areas, experience worse outcomes in relation to white disabled people. They are also disproportionately impacted because their disability needs are not considered in disaster preparedness, response, and recovery. Apart from the oppressive racism faced by Black people, Black disabled people also have to contend with the ableism that limits their ability to access opportunities and resources. Additionally, Black disabled people face discrimination and violence through systems of policing. The limited data we have on the topic shows that more than 50% of Black disabled people will be arrested by the time they turn 28, and at least 50% of people killed by police are disabled. Many of the high-profile cases of Black people killed by police were significantly impacted by the victims' disabilities, but very little media coverage acknowledges the impact of the combination of racism and ableism on these cases. Black people with disabilities also have to live with the fear of being further marginalized by disclosing their disabled identities.
"Black people may be hesitant to identify as disabled for fear of further discrimination based on that identity," Ojewumi said.
This fear of discrimination also drives some Black people to hide their disabilities and code-switch or alter their language to sound less Black, around white peers. When we have Black disabled stories told in the mainstream media, we are able to create diverse and inclusive societies that recognize the experiences of a group that is often overlooked. When these stories are told, we are able to examine the intersectionality and sociopolitical ramifications of being Black and disabled.
Beyond Black History Month
Discussions about the achievements of Black disabled leaders should be held all year round, not just during Black History Month. Furthermore, it is important to not just celebrate Black disabled history, but to also work to create a society that is inclusive of Black disabled people. The disability justice framework is a great place to start. The disability justice framework recognizes the intersectionality of disabled people who belong to additional marginalized communities and is a necessary ideology to achieve the liberation of Black disabled people. When we acknowledge Black disabled history, we can create a better future for Black disabled people of today and tomorrow. Black disabled history is world history.
---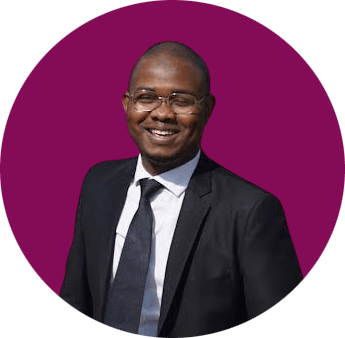 Dikko Yusuf is a Freelance Writer for WID.