At this event, Black disabled panelists from our February GADRA event returned to discuss how to: address racism and ableism, build forward to create an equitable culture and center Black leadership. Captions in English and American Sign Language were provided. Learn more about the panelists below.

Held on: Thursday, May 20, 2021.
*Recording coming soon.
Leroy Moore is the founder of Krip-Hop Nation and has been a key member of Poor Magazine since the 1990's. Moore's work with Poor Magazine began with his column "Illin-N-Chillin." He went on to become a founding member of Poor Magazine's Homefulness and Decolonize Academy. Moore is also one of the founding members of National Black Disability and activist whose work centers around police brutality against people with disabilities.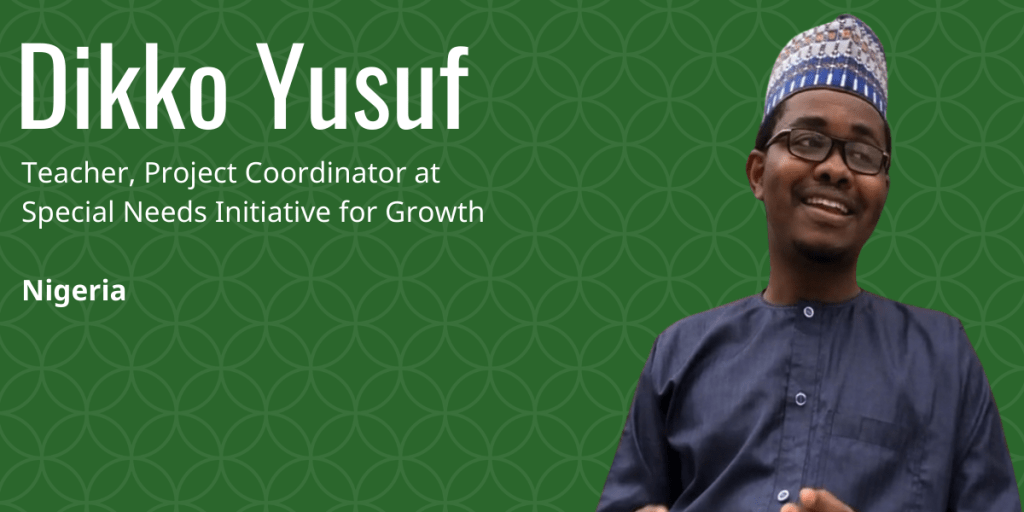 Dikko Yusuf is a high school literature teacher in Nigeria and Project Coordinator at the Special Needs Initiative for Growth, located in Northern Nigeria. Yusuf became more involved with advocacy in 2019, during his year of national service, when he joined a Community Development Service group for Sustainable Development Goals.

Vivienne Isebor has ran awareness sessions and advocated on platforms such as BBC, Mental Health Today and Mind since being diagnosed with ADHD in her early 20s. Isebor is a Trainee Clinical Associate in Psychology, currently studying part-time at UCL and working with individuals with Complex Emotion Needs in East London. She is also a founder of ADHD Babes – the first support group for Black Women and Black Non-binary people with ADHD, where she is the Director of Community Outreach and Wellbeing.
Kaman Kelly Wasup is the Treasurer at PNG Assembly of Disabled Persons and Chairman at PNG Blind Union in Papua New Guinea. Kaman has facilitated systematic advocacy trainings on disability inclusion since 2018. During Kaman's trainings, people with disabilities gather to partake in formal and informal advocacy activities. Kaman also runs focus group discussions regarding topics such as utilizing mainstream media for advocacy.
---
If you are having technical issues or accessibility issues on this site, email wid@wid.org.
Main content end