Taking a look into media representations of people with disabilities, what prevents it, and how to do it well
by Sarah Kim
Disabled model and advocate Jillian Mercado always wanted to be in fashion. But after getting diagnosed with muscular dystrophy as a teenager, she was disheartened when she grew to realize the industry's Eurocentric and ableist beauty standards didn't reflect her image. Mercado didn't see herself represented in this industry, so she took it upon herself to change it.
Mercado's first modeling gig out of fashion school was in a campaign for the denim brand Diesel in 2014. The following year, she signed with IMG Models and appeared in Nordstrom, Target and Olay campaigns. She has also modeled merchandise for Beyoncé's Formation tour and became the first disabled cover star of Teen Vogue in 2018.
Mercado's achievements are significant, but they point to an underlying issue. Although people with disabilities constitute over one billion people of the global population, they're often forgotten by the media. They are rarely seen in the advertising, marketing, news or entertainment industries, despite being the largest minority group.
The largest population, yet often forgotten
​​GLAAD found that around 1.8% of recurring TV show characters have a disability, making them the least represented minority group on television. This may come as news to people not a part of this group. However, people with disabilities have historically been excluded from public spaces, on and off the screen.
When we, people with disabilities, are present, it is always a novelty — an event. People react to us by offering thoughts and prayers as though our bodies are somehow tragic. Or they go out of their way to offer help even when their help causes more harm than good. In other words, non-disabled people are uncomfortable seeing disabled people, and they express this discomfort by doing large and small things that serve to put us on the outskirts of society.
Advertisements exist in a commercial sphere that's carefully curated. It represents cultural values being both aspirational and conservative. These values are aspirational because they have to embody the lives that we want to live. They're conservative because they draw on a long history of storytelling. It would not make sense for an ad campaign to try to sell landlines at this point because we are in a moment of technological advancement.
This interaction of aspiration and conservatism is the perfect place to see various forms of discrimination. Because the marketing world is carefully controlled to reflect a perfect image, we can see what society considers less than perfect through its absence in media representation.
A recent example of how disability can be overlooked is how this population was treated during the pandemic. There are some troubling reports about people with disabilities not receiving treatment, having DNRs (Do Not Resuscitate directives) placed on them and other instances of medical rationing. This points to how people's perceived quality of life can have mortal consequences.
Authentic disability representation matters
Representation may seem trivial to non-marginalized people. But every time we see an ad for beer and see the same white men smiling and drinking it, we are internalizing it to the point where it no longer becomes visible. Standards of normalcy and beauty work by being invisible; we learn from seeing what isn't included as much as we do from understanding what is included. Without seeing disabled people included in a space, it becomes easy to assume that disabled people do not belong in that space. It may be only a beer ad to you, but when disabled people go to a bar and face discrimination and infantilizing assumptions that they could not possibly also drink a beer, it feels much more significant.
People often internalize and act on media tropes. For instance, some damaging media tropes involving people with disabilities include viewing them as unintelligent or the opposite extreme (like Rain Man) and helpless. The main character, usually a non-disabled person, goes through a transformative experience and learns gratitude, humility or courage through "saving" a person with a disability.
This trope plays into what is often called inspiration porn. Imagine how disconcerting it would be if people called you brave for getting lunch. Calling someone brave implies that they are facing some sort of risk or danger. It seems that people unreflectively think that the risk originates in the body of the person with a disability. But some disability theorists locate disability in the structure of society. For instance, being blind only inhibits your life options if you live in a society that makes vision a requirement by not using braille and audio cues.
A non-disabled person might think this places too much responsibility on their shoulders. They might think to themselves: "How am I to know how to structure society in a fully inclusive way?" The answer is to shift away from this question altogether. Why are you the one who needs to structure society? People with disabilities are more than willing to do the work of self-advocacy if we are simply allowed a seat at the table. The saying goes: Nothing about us without us.
The road to true disability inclusion in the media
World Institute of Disability has partnered with stock photography and media company Shutterstock and our colleagues from  The Global Alliance for Disability in Media and Entertainment (GADIM) to create a guide called "Authentic Portrayals of People with Disabilities" to provide support to artists in creating inclusive stock media, and to help people choosing images to know what to look for in selecting inclusive imagery.
We have also launched the "Shutterstock Create Fund" to help offer diverse perspectives in visuals and to diversify Shutterstock's pool of contributors. One of the focus areas of the Create Fund 2022 is disability inclusion. The competition will offer up to $50,000 in grants for creators to create videos, photography, and illustrations featuring authentic portrayals of people with disabilities. 
Representation is not a magic cure to solve discrimination, however, representation matters not just as a way to desensitize the majority but also to affirm the minority, showing the world what the reality of disability looks like. We need stories so that we can tell our own.
---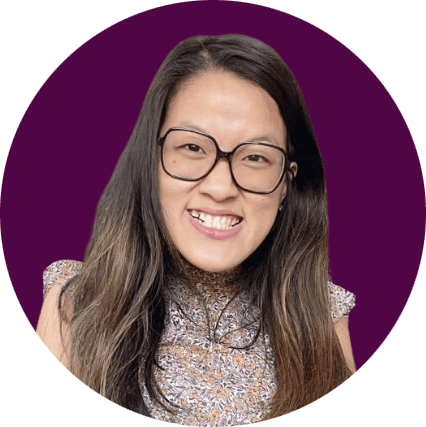 Sarah Kim is a Freelance Writer for WID.