By Dikko Yusuf
The theme of this year's Earth Day is "Invest in Our Planet." It comes at a time when many facilities and processes, especially in work and education, are being reviewed in light of the pandemic. This gives governments, businesses and individuals the opportunity to invest in rebuilding a more inclusive environment that's safe and accessible to all.
The impacts of human-induced climate change have gained more media attention over the past two decades. There's also increased activism calling for policies that address environmental concerns, particularly among young people who worry about the future of the planet. However, disability rights activists have identified a gap between the devastating impacts of the climate crisis, and the demands of environmentalists who call for actions that don't consider the needs of disabled people. To fill this gap, disabled activists have encouraged the need to discuss climate justice in the context of disability.
Disabled people face greater risks during emergencies, disasters and climate events
A 2020 United Nations report highlights the following areas where disabled people are disproportionately impacted by climate change: health, food security, housing, water and sanitation, livelihood and decent work, and human mobility. A common thread that runs through these areas of impact, is the financial or standard of living factor. An estimated 80 percent of the world's disabled people live in developing countries, according to the UN Factsheet on Persons with Disabilities. Multiply marginalized people within the disability community are particularly in more danger during such events.
David Malpass, President of the World Bank Group said in a World Bank blog post that poorer communities often are most harmed by natural hazards and climate change. The disabled (who are in many cases, among the poorest) are more likely to live in areas that experience the worst of disasters. And they're also the ones that take longer to recover if they survive the event. This is because it's harder for disabled people to get decent work and earn enough to live independently.
People who are educated can access information about emergency and disaster management from different platforms. Disabled people, who often do not have access to a formal education face barriers in terms of accessing the format or medium of the information. Within the disability community, Deaf people are often among some of the highest fatalities during a disaster due to emergency preparedness information not being announced in sign language.
According to Humanity & Inclusion's global statistics (HI), only one in five disabled people can safely evacuate without struggle during a disaster, and just 17% of them are aware of community guidelines in the event of an emergency or climate event. HI also states that 75% of disabled people believe that they're not included in humanitarian response efforts and activities.
Disability inclusion in discussions about climate action
The recent UN conference on climate change (COP26), held in Glasgow, was harshly criticized by disabled activists, and not without good reason. The final document, entitled "Glasgow Climate Pact," which was produced at the end of the conference, mentions disabled people only once.
"The repeated omissions from key areas of the text appear to breach the UN's own Convention on the Rights of Persons with Disabilities (CRPD)," writes journalist John Pring.
Talking about her experience at COP26, Pauline Castres, a policy and advocacy professional in climate and disability rights said: "First of all, there was no mention or reference to disabled people at all. Lots of references to fishes and animals, nothing on disabled people. Which made me think, "Okay, we're not even there!"
Castres also highlighted the reluctance of governments to spend only "the barest minimum" when rebuilding infrastructure and restoring facilities in the aftermath of disasters. This unfortunately means that weak structures are built, and accessibility needs take the backseat.
Some things that could help
Governments, at the local and international level, should work together with disabled people's organizations, before making policy decisions on climate action. This should include making conferences accessible and inviting disabled people to share their ideas on what does and doesn't work for them. Education and work should also be made more inclusive, in order to tackle the principal factor of poverty among people with disabilities. The human rights approach towards disability, enshrined in the CRPD, should also be adhered to when rebuilding in the wake of disasters. This will ensure better inclusive mitigation and adaptation to climate events.
"While no two disasters are the same, we can do more today to increase preparedness, reduce impacts, and support a resilient recovery. Key actions can make a difference for the people and communities that are in the eye of natural disasters," says Malpass.
According to Malpass, in November 2021, "only 0.5 percent of global patents are advancing climate adaptation and resilience." Therefore, businesses can do a lot more by investing in sustainable, innovative solutions that meet universal design standards. This should involve disabled people contributing to the design and testing phases of production.
Non-disabled and disabled people need to act individually and together; to have a more diverse and inclusive attitude toward climate justice. The Climate Crisis is an anxiety-inducing phenomenon that will impact everyone and everything on the planet. But we all need to carefully consider the impacts of calls for actions like "zero plastic" or "zero emissions;" because, for reasons of disability or affordability, some people need to use such things. The goal should be to make our planet safer, so that people with disabilities and those without can live, thrive, plan for and relish the future.
Published April 22, 2022
---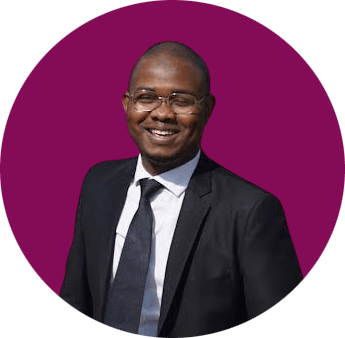 Dikko Yusuf is a Freelance Writer for WID.