By Sarah Kim

People with disabilities often experience difficulties getting appropriate accessibility accommodations on airplanes and airports with wheelchairs and other assistive technologies often geting lost or damaged. As pandemic-related travel protections are being lifted coupled with the fact that according to The World Health Organization (WHO), 15 percent of the global population have some type of disability, airline accessibility should be a priority for all airline carriers. But to our dismay, this does not appear to be the case. 
Last month, U.S. District Judge Kathryn Kimball Mizelle struck down the federal mask mandate on public transportation. Shortly after this announcement, many transportation agencies, including airlines, revoked their mask policies, in some cases mid-flight.
Upon hearing the news, some passengers joyously removed their masks for the first time in a while. Flight attendants also expressed relief from not having to confront non-compliant passengers and enduring the accompanying assault from those passengers.
The general public has perceived this milestone as the pandemic being over. Even Dr. Fauci, Chief Medical Advisor to the President of the United States, claimed that the U.S. is out of the "full-blown pandemic phase." However, he said COVID is not over and is entering a deceleration phase. Some epidemiologists worry that Fauci's comments will be misinterpreted as a mark of the end of COVID.
While the pandemic has been challenging for all of us, these recent developments have negative consequences for many people with disabilities who've experienced decades-long struggles with receiving appropriate accommodations to have their wheelchairs and other assistive technologies on planes. Adding to the insult is their physical health could be compromised due to relaxing mask mandates. With how difficult it was even pre-pandemic to receive appropriate accommodations from airlines, despite decades of advocacy efforts, many in the community feel doubtful that this industry will change to become more accessible.
Impacts on the immunocompromised
Over 1 billion people in the global population have at least one underlying condition that puts them at an increased risk of contracting severe COVID-19. And, for individuals who are immunocompromised, the COVID-19 vaccines do not provide adequate protection since they have weakened immune responses.
For example, Hannah Sullivan Facknitz, an immunocompromised person, has had only one human contact during the pandemic: with her doctor. Although most of us have practiced social distancing and masking, the level of isolation that the disability community continues to face is significantly more severe than that of their nondisabled peers.
Many medical experts are also against the lifting of mask mandates. Dr. Stella Safo, who is currently pregnant and an immunosuppressed doctor, remarks, "Wearing a mask on public transportation is such a simple way to allow people with weakened immune systems to have the freedom to travel — and that freedom is going to be limited now."
Notably, the CDC still recommends wearing protective masks, emphasizing it for immunocompromised people.
Joseph Lewnard, an assistant professor of epidemiology at the University of California, Berkeley School of Public Health, claims that the COVID-19 virus will be with us for the foreseeable future but assures us that one-way masking is still effective at reducing transmission. However, the CDC study about indoor masking that many medical professionals are basing their opinions on was conducted in 2021, before the increasingly contagious Omicron variant began to circulate The study also "did not control for how often masks were worn by other people", so it is hard to definitively state the risks levels when the mask requirements are lifted.
Additionally, not everyone who might need the protection of a mask can wear one. Some people cannot tolerate mask-wearing and therefore were already granted exemptions from mask-wearing by the CDC, including infants and people with certain disabilities.
Long-standing airline accessibility issues for passengers using wheelchairs
Long before the pandemic, millions of people with mobility disabilities across the globe have experienced tremendous struggles with getting their mobility aids on planes. People with especially large, motorized wheelchairs often need to transfer into smaller, narrower wheelchairs and be wheeled down the aisles. 
Passengers may fall while transferring, resulting in injury and humiliation. Some airline personnel may not be properly trained to safely perform the transfers, making injury even more likely. Some airlines have even turned away a passenger because they needed a unique transfer device.
Yomi Wrong's wheelchair was abandoned in the rain for an hour while she sat and inquired after it. While a group of JetBlue employees complained about the hassle of dealing with a disabled passenger, her sister tracked down the wheelchair, which had suffered extensive water damage. At that time, JetBlue simply didn't have an effective method for tracking wheelchairs.
However, JetBlue reached out to Newsweek to apologize and affirm that they are, "committed to providing exceptional service to our customers, including those with disabilities."
It's incredibly disruptive to have one's wheelchair broken because they are expensive (sometimes costing thousands of dollars) and are considered part of the user's body. For example, disability activist Engracia Figueroa said that the loss of her wheelchair in an airport was the second time in her life that she had been made disabled.
Figueroa had to wait in a manual chair for several hours after her flight landed. She developed a pressure sore because she could not balance herself in the new chair. The sore became severely infected, eventually reaching her hip bone. Complications during treatment of this infection lead to her death three months after the incident.
A survey found that 60 percent of respondents had their wheelchairs damaged while flying.
One report points to solutions to some of the problems faced by wheelchair-using flight passengers. Larger toilet spaces could allow more people to use the toilet instead of having to starve themselves before a flight. Personal wheelchairs could also be attached to harnesses in the plane to deal with the problems of discomfort, lack of physical support, and the risk of damage.

The International Air Travel Association (IATA) acknowledges that "damage to mobility aids has been an area that has been identified as a key topic to address from the disability community."
"Every year, thousands of wheelchairs are transported safely by air. However, damage or loss is still occurring. And when it does, it is devastating to the passenger as these devices are more than equipment—they are extensions of their body and essential to their independence. We acknowledge that we are not where we want to be on this as an industry. This is why we want to do something about it on a global level, not through setting up a talking shop, but by bringing the key groups together to take practical action," said Willie Walsh, Director General of IATA.
In response to the longstanding issue of air travel inaccessibility, IATA released a Passenger Accessibility Operations Manual to help airports and airlines "efficiently accommodate passengers with disabilities."
Passenger Safety Measures
The Department of Transport says that if you encounter a problem while flying, you need not wait until after the flight to report it. "You can request to speak with the airline's Complaint Resolution Official (CRO) or a supervisor. A CRO is the airline's expert on disability-related issues in air travel and has the authority to resolve complaints on behalf of the airline. Every airline must have a CRO available either by telephone or in-person during operating hours."
The ADA protects travelers from discrimination and harm in the airport while the Air Carrier Access Act covers passengers once they board the plane.
Ways that airlines can improve accessibility
There are a number of different ways to improve accessibility. Ticket counters can be lowered; flight attendants can learn multiple languages, including sign language.
Toilets need to be made larger, as this proposed rule suggests. Airlines need to ensure that internal communication regarding passenger needs is accurate and efficient to prevent cases like Yomi Wrong's, where the wheelchair was abandoned in the rain.
DO-IT, a disability-focused center at the University of Washington, suggests putting controls and call buttons within reach of shorter people and adding braille to them. They suggest that seatbelt announcements should be made verbally or indicated by unique tones for on or off.
All this said, there's still hope on the horizon regarding transportation accessibility. For one, organizations like AllWheelsUp are currently holding wheelchair crash tests and working with regulators to get wheelchairs onto planes. And the Justice Department said it plans to appeal  Mizelle's decision if the Centers for Disease Control (CDC) deems that it is necessary. People with disabilities deserve to have the freedom to travel via airplanes without living in fear due to a lack of accessibility. The well-being of people with disabilities must be considered and prioritized during air travel because not doing so leads to increased anxiety and worst of all — fatal outcomes.
---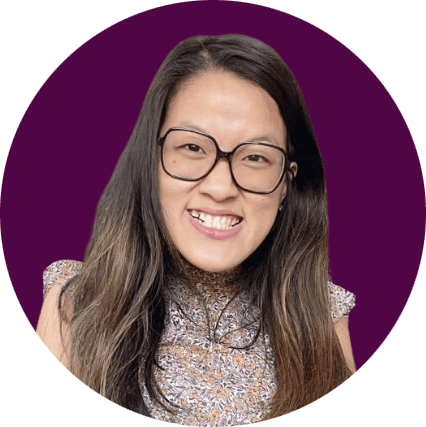 Sarah Kim is a Freelance Writer for WID.