The second event in our series in collaboration with Gallaudet University, Deaf-Led Disaster Resilience.
Over the last decade, national governments and international human rights groups have devoted increasing attention to Deaf and disability inclusion and leadership in disaster and humanitarian contexts; however, much of the available policy addresses high level rights, not the mechanisms, technologies, or systems necessary to operationalize accessible language and communication processes across all aspects of disaster management. This panel centers on ways that policy can be improved to advance Deaf leadership in disaster management, including the infrastructures and funding mechanisms needed to support implementation.
Event Details
Friday, October 29, 2021
1 PM UTC/ 9 AM EDT/ 11 PM NSW
American Sign Language, International Sign interpretation, and English with live-captioning (CART) will be provided.
Panelists will be using PowerPoint slides during their presentations. The slides will be visible but not blocking sign language interpretation, and the presenters will audio describe each slide. Additionally, a screen reader-accessible copy of the presentation is now available to download.
Featured presenters
Leyla Craig, Co-Founder, Craigs Consultants International. Disability inclusive Disaster Risk Reduction (DiDRR) Consultant, Researcher, and Trainer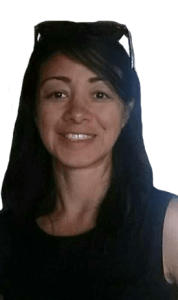 As a practitioner in Disability inclusive Disaster Risk Reduction (DiDRR), Leyla Craig has been involved in local and international projects that focused on the inclusion and resilience of people with disabilities, with particular attention to Deaf Communities. Amongst some of her work in the last 9 years, included is: working on the "Increasing the Resilience of the Deaf Community in NSW to Natural Hazards and Disasters", a collaborative project between the University of New South Wales (UNSW), The Deaf Society NSW, and NSW Emergency Service agencies; serving as an Australian Red Cross volunteer under the Australian Volunteers for International Development (AVID) Program working with Deaf Communities and natural hazards in the Philippines; and working with the University of Sydney as an Alternate Team Lead for the "Disability and Disaster: Empowering People and Building Resilience to Risk" project. The latter work, funded by the Global Resilience Partnership, focused on research and practice supporting DiDRR in Cambodia, Thailand, and the Philippines, led to a nomination for the prestigious 2019 United Nations Sasakawa Award for Disaster Reduction, and an invitation from the United Nations Development Programme (UNDP) and United Nations Adaption to Resilience (A2R) to upscale this work that was recognised as an example of best practice for inclusive DRR. At present, Leyla is a PhD research candidate at The University of Sydney focusing on Deaf Communities and Organisations' capacities to respond to and support those affected by disasters triggered by natural hazards and works in Disability Inclusion for Fire and Rescue NSW.
Emmanuel Jacq, Founder and Executive Director, International Deaf Emergency (IDE)
Emmanuel Jacq is the founder and executive director of International Deaf Emergency (IDE). Through the organization, Emmanuel organized to set up the first "accessible" humanitarian camp for over 400 Deaf refugees in Haiti after the 2010 earthquake. Around 170 Deaf families were given a permanent house later, as well as an accessible school for Deaf children. In addition, Emmanuel also served as project supervisor for the Disability Rights Fund (DRF) and Haiti's deaf community; having created and/or trained 13 local organizations and formed the National Deaf Association in Haiti.
In addition, Emmanuel was moderator and expert on a roundtable at an EU workshop about emergency policies for persons with disabilities, especially related to the Deaf with the European Network for Psycho-social Crisis Management – Assisting Disabled in Case of Disaster (EUNAD). He also served as an observer and International Disability Alliance representative at the Third UN World Conference in Sendai (Japan) in 2015 where the Sendai Framework for Disaster Risk Reduction 2015-2030 has been adopted. Since that time, Emmanuel has advocated for inclusive humanitarian action for Deaf people with various organizations, such as serving as a member of the Reference Group on Inclusion of Persons with Disabilities in Humanitarian Actions (IASC), as well with the World Federation of the Deaf (WFD).

Other GADRA Events