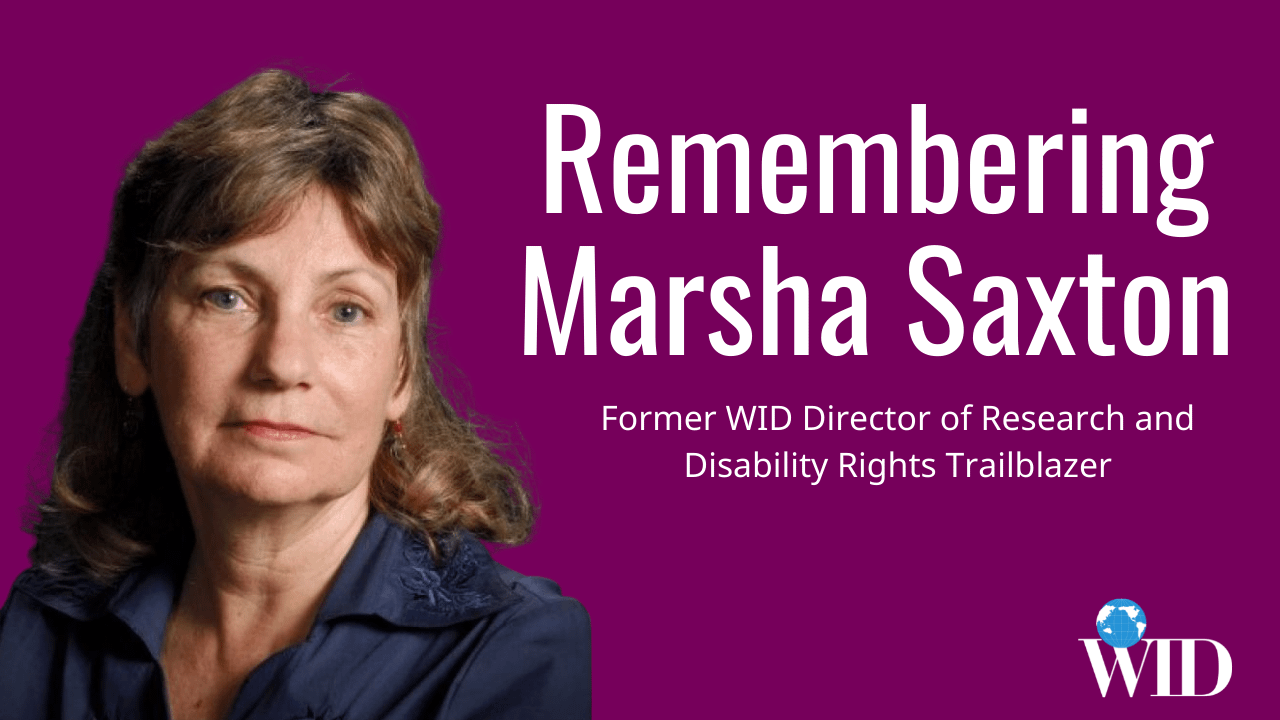 WID is deeply saddened and heartbroken by the loss of our former Director of Research, Marsha Saxton. Marsha was a trailblazer for disability rights who worked at WID for over 20 years and was also a major founding scholar of disability studies at UC Berkeley, where she taught for 25 years.
She published three books, several films, and over one hundred articles and book chapters about disability rights, personal assistance, women's health, nutrition, employment, violence prevention, genetic screening and bioethics, disaster preparedness and climate crisis impact on the disability community. She was also interviewed on a number of television programs such as 60 Minutes and Talk of the Nation, where she discussed the importance of disability rights.
Some of her favorite slogans included: "Nothing about us without us," and "Power to people with disabilities!" and she often told her students, "The Disability Rights Movement is one of the most successful movements for human rights in the history of the world - although we still have a ways to go."
WID cherishes the years spent with Marsha and her boundless research contributions to both our organization and the disability community as a whole.