By Lucy Sirianni
On July 3, 2019, the world's billion+ Facebook and Instagram users experienced collective dismay.
Upon logging into their preferred social media platforms, they were not greeted with the typical slew of photos, memes, and GIFs, but instead by a series of black boxes containing perplexing and supremely unhelpful bits of text:
"Image may contain text,"
"Image may contain 1 or more people,"

"No photo description available."
Uproar ensued and was followed by relief when Facebook and Instagram speedily resolved the glitch.
Yet what the disgruntled public had briefly encountered with such consternation was what I, as a blind internet user, grapple with every day.
The alienating labyrinth of unidentifiable photos with cryptic, auto-generated non-descriptions was a glitch only in the sense that those without disabilities were never meant to see it. For those of us who are blind or otherwise disabled, this highly limited access is seen as sufficient, even praiseworthy.
The problem is not unique to social media, nor is it specific to blind users. In fact, it's ubiquitous, and its effects are widespread. While the internet occupies a central and ever-increasing role in the lives of the nearly 5 billion people worldwide who spend an average of 6 hours and 58 minutes per day mining it for information, entertainment, and connection, the access needs of disabled internet users are continually overlooked. A staggering 98 percent of websites fail to meet the guidelines that would make them accessible to people with disabilities, who constitute roughly 15 percent of the world's total population.
On Global Accessibility Awareness Day, held every year on the third Thursday in May, the disability community and its allies come together to protest this injustice and proclaim the importance of digital accessibility.
Digital access barriers are pervasive—but happily, they're easy to spot and fix once you know what to look for. The Web Content Accessibility Guidelines (WCAG) detail these barriers and how to prevent or correct them, and a recent study of the million most-viewed home pages identifies the most common accessibility failings, finding errors in WCAG conformance on 96.8 percent of pages analyzed and an average of 50.8 errors per page. Hard-to-read low-contrast text was the most frequent concern cited, but missing descriptive alt text and unlabeled links, buttons, and form fields also pose challenges for blind and visually impaired web users. People with hearing loss are excluded by the lack of closed captioning for videos and other spoken content, and deaf users are excluded by the absence of sign language interpretation. Those prone to seizures may find it unsafe to visit websites with flashing lights or images, while some with developmental disabilities would find sites easier to understand with more plain language and layouts.
WCAG errors cause real harm to the people they unintentionally exclude, especially as the internet becomes more and more integral to the average person's daily life.
The Pew Research Center, for instance, recently estimated that 84 percent of job-seeking Americans had submitted online job applications. If people with disabilities can't access those applications, they miss out on employment opportunities—and employers miss out on their expertise and talent. Barriers faced by disabled job seekers lead directly to employment and income disparities, a pervasive societal problem that disproportionately affects multiply- marginalized disabled people. The COVID-19 pandemic has highlighted another potential peril of failure to comply with web accessibility standards. Online emergency and disaster preparedness resources, including vital information on the spread of COVID-19, are largely inaccessible. WCAG-compliant websites, on the other hand, aid their disabled visitors in living with the safety, autonomy, and fulfillment everyone deserves.
And it's not just disabled people who reap the rewards of increased digital accessibility; it has the potential to make life easier and better for all. Lost your glasses? That high-contrast text might come in handy. In a noisy crowd and can't hear? Closed captions to the rescue. Web developers and their clients, too, benefit. Seventy-one percent of users who find a website inaccessible simply leave it and turn to a more accessible option, with blind people, in particular, abandoning two-thirds of their e-commerce transactions due to access barriers.
It is estimated that companies with inaccessible websites lose $6.9 billion a year to their accessible counterparts, not to mention the potential costs of the lawsuits to which they may be subject—and 2021 saw over 4,000 web accessibility-related lawsuits in the U.S. alone, where the Department of Justice has clarified that web accessibility is mandated under the Americans with Disabilities Act (ADA). By contrast, the majority of disabled internet users report that they actively prioritize supporting accessible online resources.
While increased traffic, business, user satisfaction and loyalty are compelling reasons to prioritize web accessibility, the most powerful reason stems from the fact that access leads to equity. The internet was designed to eliminate barriers, not to create them, and as such, it has the power to be a transformatively equalizing force, leveling the playing field for people with disabilities, who are too often excluded from and discriminated against in other areas. So this Global Accessibility Awareness Day, check out helpful digital accessibility resources like WC3's Web Accessibility Initiative, Monsido's Web Accessibility Handbook, and WID's own Accessibility Solutions & Universal Design resources.
If you're a business or corporation who is ready to commit to doing your part to make the world a little more welcoming, inclusive, and just for people with disabilities, you can consult with our Accessibility Solutions & Universal Design team today so that digital accessibility is something you prioritize all-year-round.
---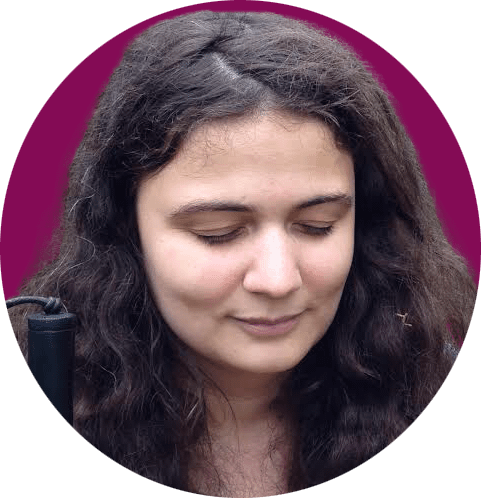 Lucy Sirianni is a Freelance Writer for WID.